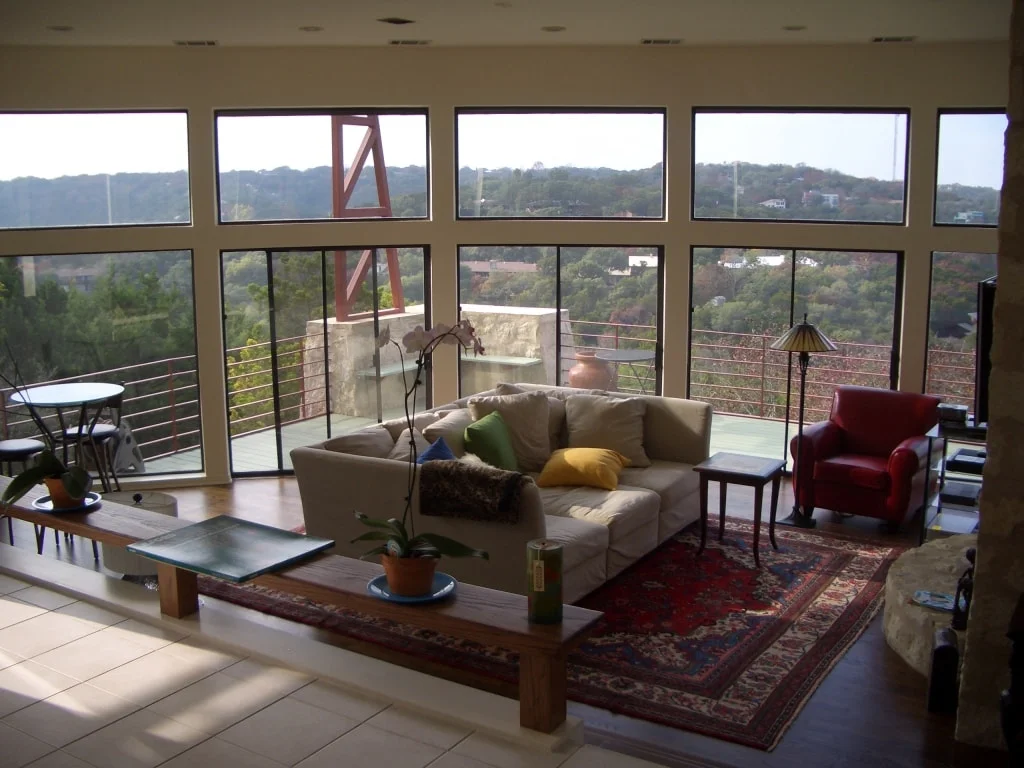 Windows allow you to see the world outside in all its glory, but sometimes you may not want the world to see all of yours, especially when you're in your bathroom or bedroom. Making a window translucent can solve privacy problems and much more. If you want to limit an outsider's view without losing your access to natural light, you have several aesthetically pleasing options.
Sandblasted and Etched Window Designs
Various types of glass etching including shading and sandblasting can produce translucent surface imagery in virtually any pattern or artistic style conceivable. To etch glass, a powerful air compressor is used to blast abrasives at high pressure against the pane. The particles cause tiny chips in the surface of the glass; this creates a frosted look that distorts the image seen from outdoors. Intricate graphics and three-dimensional etchings are possible. Although it's a beautiful and elegant choice, placing etched glass windows throughout your home may be too much of a burden on your wallet.
Frosted Windows
Sandblasting and acid etching can also create a solid frosted appearance that is uniform across the entire surface of the window. With frosted glass, you lose little light but gain the privacy you need. Sprays that create the appearance of frosted glass are a quick-fix alternative, but their effects aren't consistent or permanent, and removing the residue may be difficult.
Translucent or Decorative Window Film
Available in frosted, etched, reflective or decorative styles, window film is a thin sheet of material applied directly to the surface of the glass. Unlike etching, window films don't cause any type of permanent changes or risk damaging your windows. Window films also provide a few additional benefits, including a 15% reduction in energy costs and 99.9% protection against UV rays, which can damage your skin and your interior upholstery and art. With custom window film, you can choose the colors and styles that match your decor, and enjoy endless options for  your functional and decorative windows.
Sunbusters Helps Austin Homeowners Enjoy Privacy and Protection
Whether you want to stop nosy neighbors from scoping out your home, or protect your Picasso from the sun's rays, we can help. At Sunbusters, we provide professionally installed automotive, commercial and residential Vista and Llumar window film for Austin and the surrounding area. Contact us today to learn how we can make your home more comfortable, private and beautiful with premium quality window tint.