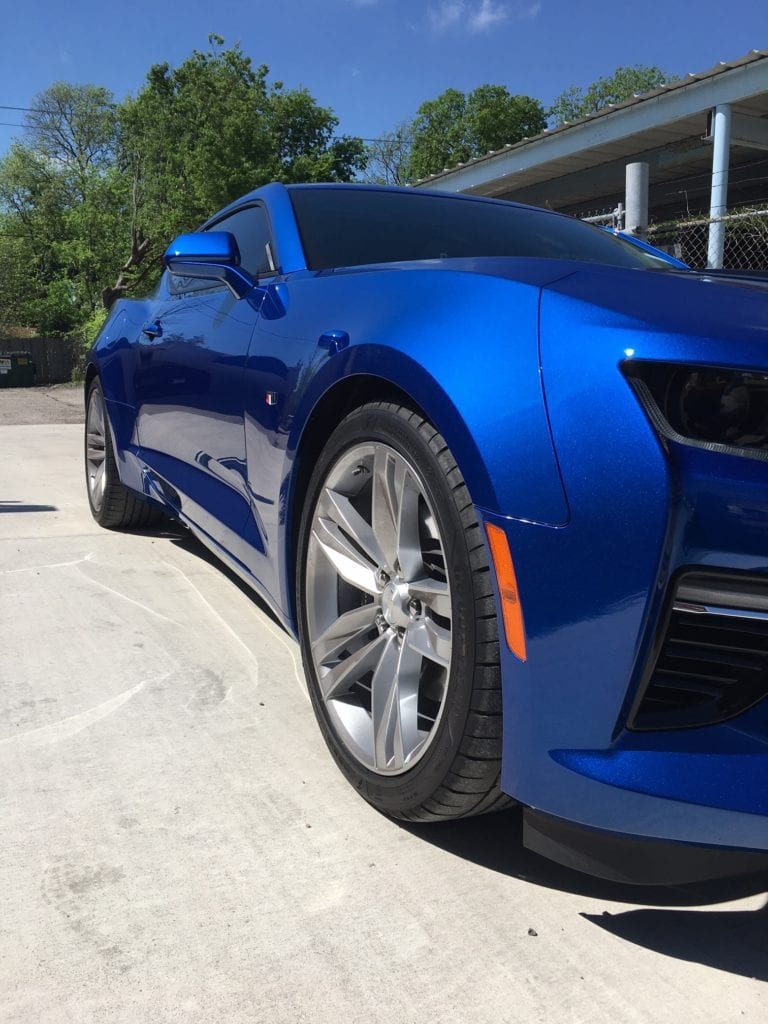 Austin's climate can be particularly hot, sunny and dry in the summer. This weather is great for swimmers at Barton Springs, but it certainly doesn't appeal to motorists in traffic. Fortunately, window tinting can protect you, your passengers and your vehicle from extreme heat.
Discomfort
Bright sunlight makes commutes less pleasant and causes cars to consume extra energy running the AC on high. It also increases the time it takes air conditioners to adequately reduce temperatures. Interior heat levels can quickly become dangerous if a car's cooling system fails. Tinted windows will enhance safety by helping you preserve cool air inside the vehicle reducing your discomfort.
Warm Groceries
A summer heat wave might make you feel like you're going to melt. On the other hand, this may literally happen to refrigerated or frozen items from the supermarket. Even if you need to briefly stop at a bank or gas station, window tinting helps ensure that your food stays cold and preserved as you travel home.
Major Damage
Heat remains a serious problem after you turn off the engine and vacate your car. Interior temperatures may only take an hour to surpass 120 F on an 80-degree day, according to Houston Press. This can badly damage any lighters, sunglasses, spray cans, electronics or cameras that you leave in the vehicle.
Even when you remove these items, high temperatures could cause your auto's interior to decay. The dashboard or seats might crack, especially if they're made of leather. This makes them vulnerable to further wear and tear. Seats and other surfaces also feel uncomfortably hot when you return to the vehicle.
Great Solution
The good news is that tinted windows don't just cool autos by a degree or two. They truly have a noticeable impact. Results vary depending on the specific type of window film, but tinting generally stops around 55 percent of solar heat from entering a car. It also reduces glare, enhances privacy and shields people from damaging ultraviolet rays.
Sunbusters Window Tinting can help you enjoy a cooler, more comfortable commute during Austin's warmest months. We offer professional tinting services and only apply effective, well-made Llumar ceramic auto tint. Sunbusters has two locations and serves customers Monday through Saturday. We've provided this service to Austin motorists for more than 20 years. To get started, please contact us or travel to one of our shops.